Top 6 pages your business website must have
If you just started your business or you want a new website that will convert more, it is important to have a minimum number of pages that will provide enough information for your potential customers so they can be intrigued by your services or products.
There are several things to think about while considering establishing a website. What pages should I include on my website? is one of the questions that small business owners ask most frequently.
It's important to consider your website visitors and what they will be looking for before choosing the material. Knowing why your visitors are on your site and what they hope to accomplish will be crucial.
In this article, we'll examine some essential pages for your website and discuss their value. Let's go!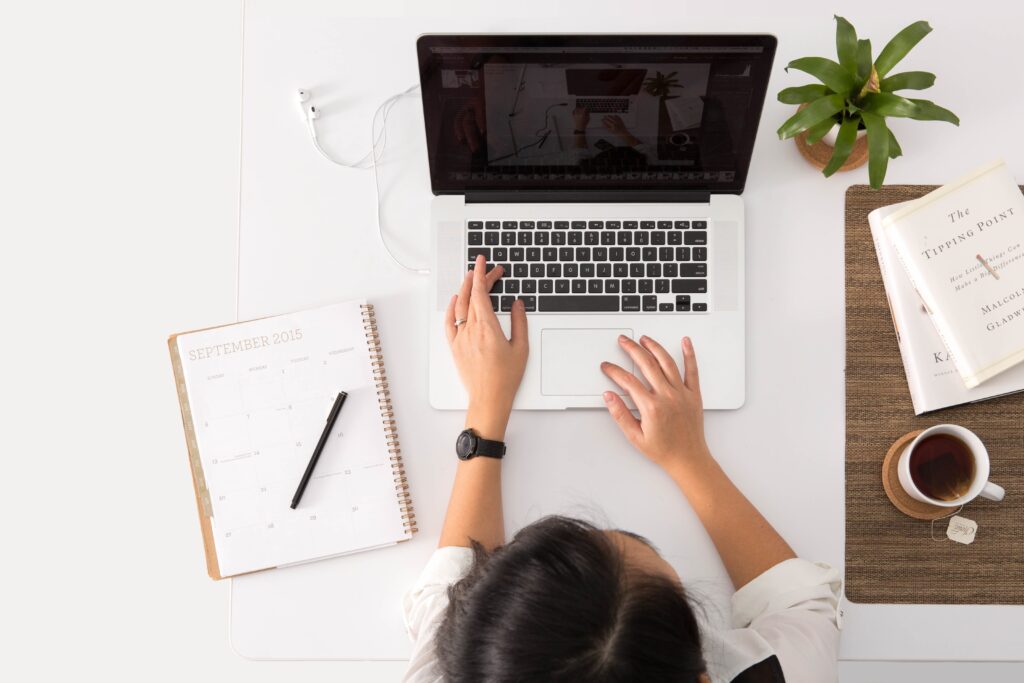 HOMEPAGE
On your website, all of the activity takes place on the homepage. It's the first thing guests see, and it affects whether they will explore or leave.
You need to consider your visitors when creating your homepage. You are in charge of your visitors' initial impression, from navigation bars to graphics to copy.
Within a few seconds, visitors should be able to understand your homepage's purpose. You want them to see your brand and a call-to-action button clearly displayed.
Do not overstuff your webpage with numerous, pointless photos. Additionally, you don't want garish colour schemes. By aiming for simplicity in your design, you may effectively represent your tiny firm.
Get input from your prospective customers if you're constructing a new website or redesigning an existing one. You'll gain invaluable insight into how to improve your homepage by conducting a small soft launch.
Your website's home page should enhance how customers view your small business. It serves as your entry point for increasing brand recognition and conversion rates.
What to include:
A succinct summary of who you are and what you do, a rundown of your offerings, and perhaps some bullet points outlining how you might assist your prospective client or customer. Example: Mission statement, brief description of your niche, testimonials, call to action
ABOUT US PAGE
People do business with other people, and clients are curious in who are the people that run the business. One of the most frequently visited pages on any website is typically the about page.
What to include:
This page should provide a succinct explanation of who you are, the background of your business, and how you stand out from the competition.
By describing how you stand out from the competition, you may frequently persuade visitors to stay on your website or make a purchase.
This is especially true if they can relate to the culture and values of your business. Showcase any awards or accolades the business has received, along with staff or employee biographies. Customers will have a more individualised experience as a result.
PRODUCTS/ SERVICES PAGE
You should set up a page to highlight your goods and/or services. You ought to start by summarising each offer. You might want to categorise and filter your many services and items into sub-service and product sites.
What to include:
In any situation, it's critical to spell out exactly what your customers may expect when using a service or product you offer and why they should choose you over the competition.
Last but not least, you should have a call to action, such as a button, that your customers can click to get in touch with you or finish the order.
An overview of the services offered, bulleted lists of the services with brief descriptions, connections to websites with more information about specialised services (if desired), the benefits of using your services, and how they vary from those of your competitors.
CLIENTS/ PORTFOLIO
Would you make a purchase from a company if you had no idea what they did or sold? One effective technique to turn visitors into clients is to offer examples of previous work.
What to include:
This could take the form of case studies for your clients that outline the objectives, difficulties, and results you encountered. A portfolio page can also be more appropriate if you work in the creative sector.
Typically, this will be quite visual, with the majority of the content being images that, when seen individually, detail each case. Again, it's important to describe the difficulties and results so that visitors can apply them to their own needs.
BLOG
A significant venue for your brand to communicate with clients directly is the blog. You can include product updates, the newest fashions, and answer frequently asked questions from customers.
Successful blogs are not final stops, but rather continuing journeys. Your blog ought to grab readers' interest and lead them on a journey that represents your brand.
What to include:
For instance, you could shoot a video testimonial with a satisfied client or give them a peek behind-the-scenes at product design.
CONTACT
The "Contact Page" is one of the most important pages on a website, just as the sections we previously stated.
It is where potential customers or visitors who have found your website can get in touch with you.
What to include:
Include information on how website visitors can easily contact you on your contact page.
Include any additional contact information you'd like to include in this section, including your office address, phone numbers, and email addresses.
You might wish to include forms like contact forms and quotation requests and link everything to your main email address to make it even easier for people to reach you.
Do you want an appealing website that drives sales and new customers? I can help you build an awesome website design – let's talk!