Brand board: what is it, why is necessary and how it helps your business
You want your brand to be memorable, right? In this time, one of the cornerstones of a brand is consistency. To keep your brand consistent and in keeping with your overall style, create a brand board that collects all of your brand touchpoints in one location.
A consistent brand builds audience trust, which will encourage more participation and action.
What is a brand board?
A brand board is a visual aid that shows how a brand positions itself in the public eye. It defines precisely how your brand should be communicated across all platforms and is essential to your brand identity. It represents the feeling of your brand.
If a brand style guide was developed intentionally, it also aids in attracting the correct audience to your company.
Why is a brand board necessary?
The brand board acts as a visual reference that enables you to see all aspects of the brand on a single page. You can save a lot of time by using a brand board because you will know exactly what components, colours, and fonts to employ.
This will ensure that your website's and social media accounts' graphics are all consistent, which is very important for branding.
A strong brand board captures the company's image in a distinctive way to highlight the distinct identity of a particular brand. Prospects must be able to see, comprehend, and feel the personality of your brand when they glance at your brand board.
Things to put on a brand board
The majority of brand boards include the brand's principal logo, alternate logos, colour scheme (including hex codes), fonts, and picture style. Some even include mockups, artwork, patterns and icons.
How comprehensive you want your brand to be will determine what you include in your style guide. As your brand develops and grows, you can always start with the fundamentals and build on other components later. Let's dive into it:
Primary logo
The main logo is how people will initially see your company. It serves as the public face of your company.
Logo variations
Because there are now so many platforms and formats in which a company logo can be used, variations of your logo are crucial.
A logo should ideally come in both vertical (square) and horizontal (rectangle) variations. A company should always have a single primary logo that best captures who they are, but having a secondary logo is useful when the first one does not work well.
A secondary logo is useful if your primary logo is horizontal but you also need a square-shaped version for your business's social media sites.
Colour palette
Your brand's colour scheme will determine its mood. It's important to comprehend colour theory and choose precisely what emotions you want your brand to evoke.
TIP: Spend some time deciding how you want your brand to feel because different colours can generate various emotions and feelings.
Typically, the brand of your business will consist of two to three major colours and then three to five secondary colours (which are often shades of grey, white, or black).
A designer will include a hex code for each hue in the brand board document to guarantee that the right tints of your brand's colours are always utilised in your logo, business cards, and website.
Typography
When it comes to maintaining the consistency of your brand, typography plays a strong role. A brand should typically use no more than two fonts, and never more than three.
The principal font used for stationery, flyers, and posters is one of those. The secondary font would complement the primary font and would only be used in the text's accented areas.
For instance, handwritten fonts are better used as secondary fonts even while sans serif fonts are sufficiently eligible to serve as your primary font. Some businesses may choose to use a third font exclusively for their websites.
Imagery
The pictures you put on your brand board are an example of the kind of pictures you'll use online to promote your brand.
These images could be taken from Pinterest, stock photography, or even your own camera. But they should represent the ideal kind of picture you'll be employing going ahead.
Especially in your marketing materials and social media content, a brand board section of designed imagery with various textures, patterns, and example stock photos can help your brand stay consistent.
You can raise brand recognition for your business by using the same type of photographs on your blog and the same type of patterns in your social media and email templates.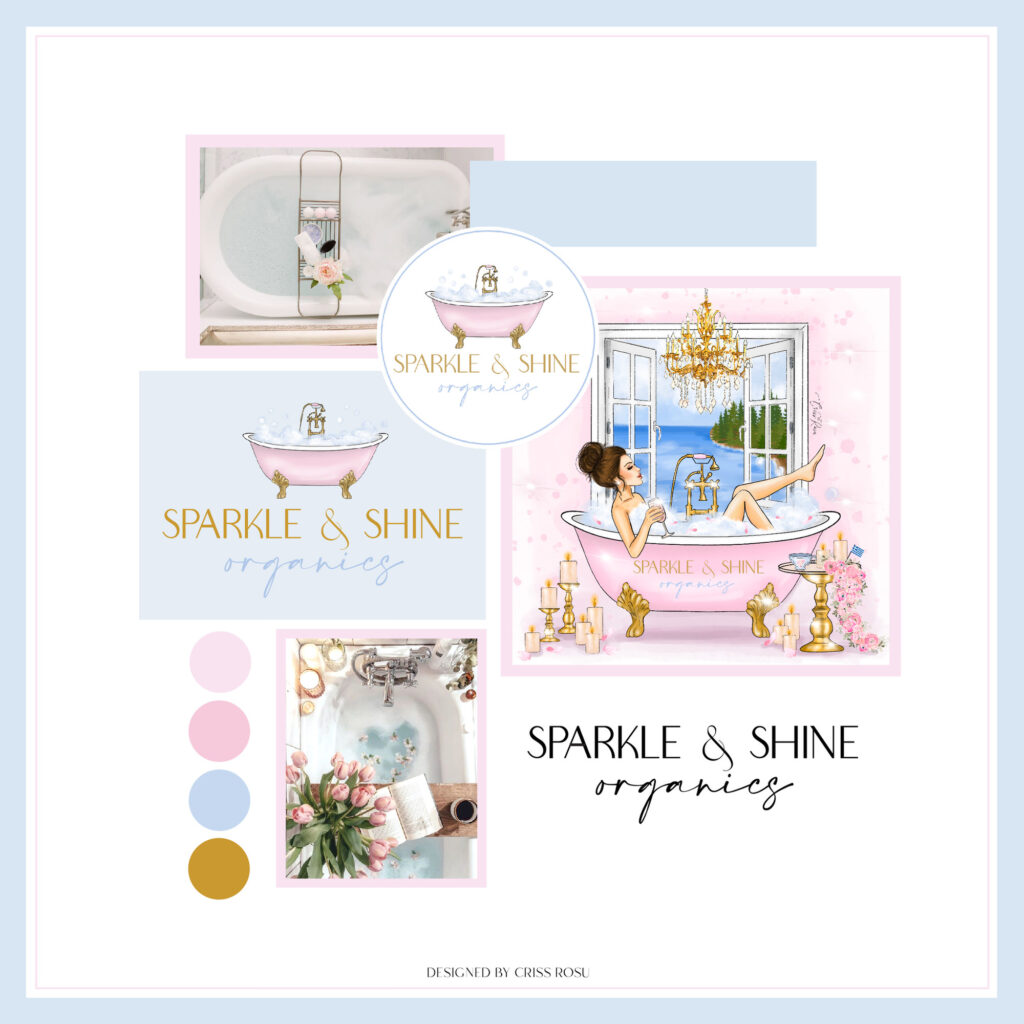 How does a brand board help your business?
Creating a brand board enables your company brand, if it provides a specific good or service, to create and mix graphics that appeal to potential clients from your target market. It aids in setting your company apart from the various brands that have flooded the market.
A brand board is a cutting-edge strategy for making deeper, more strategic connections with potential customers.
This feature offers customers a comprehensive guidance that will help them solve their problems and get rid of challenges in their lives.
You're making first steps with your business and need help in building your brand board? I put my creativity at your service- let's work together!