THE OFFERS
WANNA KNOW MORE ABOUT BRAND DESIGN?
From illustration to complete branding identity design I am here to help female entrepreneurs just like you to get seen and stand out from the crowd.
HELLO
Boss Babe
Hi, my name is Criss Rosu and I am a creative feminine brand designer and illustrator. I help female entrepreneurs build a feminine brand and feel great about their business.
Your brand identity is the most important piece of your business and I'm here to help you show up with STYLE and build a memorable brand design that your clients will absolutely fall in love with.
I am here to elevate your brand so you can show the world your amazing value through creative branding and web design and book more premium clients.
Let's tell your story through stylish branding and feminine illustrations that capture your essence and attract your dream clients.
Branding identity
This is for you if: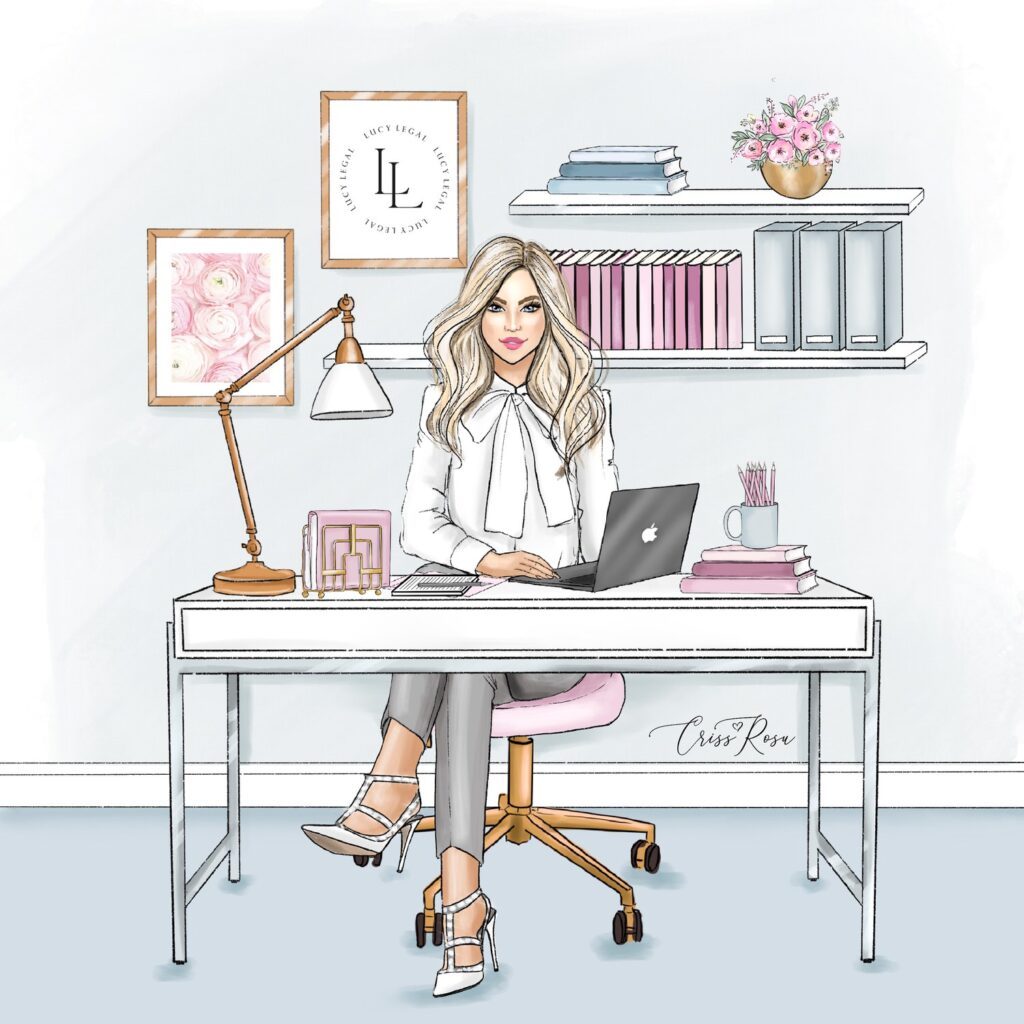 Brand is the story
Design is the Storytelling
BRANDING
Package
Invest in a complete feminine branding identity package to elevate your business to the next level
Primary logo design
Submark logo & logo variation
Single figure illustration with shop background
Close up profile picture made from the illustration + Single figure with watercolor background made from the illustration
Defined Color Palette
Brand board
Instagram highlights
Instagram / Facebook profile picture
Facebook cover set of 3
Business card design
Sticker design
Thank you card design
Brand pattern
Instagram 9 template set
Font Selection
Final artwork files in appropriate formats
BONUS:
+ 1 hour Strategy call on Zoom
+ Moodboard
How my amazing services helped
"I tripled my business ever since I worked with Criss"
Criss did an amazing job. Now I have a full brand identity and I never have to ask myself what color, or font or image should I use to be cohesive with my online image. People always appreciate my package box design and I tripled my sales ever since I invested in Criss's branding services. Her service is outstanding. I can say I definitely stand out from my competition and my clients always appreciate my business! Thank you for my beautiful brand! You are so talented and I was honored to work with you!
– Ioana Crisan
You May Be Wondering about the process
Here are your benefits if you invest in a brand identity package!
READY TO START WORKING TOGETHER
and create some magic?
Brand design
What happens if you skip this
JOIN THE
Newsletter
Get Tips & Goodies Sent Right to your Inbox!