Roses & Berries – cafe boutique
branding & webdesign
Brand design for cafe boutique Roses & Berries
I am thrilled to present to you one of my recent and most exciting projects: the feminine brand identity I created for Roses & Berries – Cafe Boutique. As an experienced designer, I had the privilege of collaborating with Roses & Berries to bring their vision to life through a captivating logo and a comprehensive brand design.
Logo design
First and foremost, let's talk about the logo. When I started working on this project, my goal was to create a logo that would capture the essence of Roses & Berries and make it instantly recognizable. Using my creative flair, I carefully crafted a logo that beautifully combines elements of delicacy, vintage charm, and the warm ambiance that the cafe offers. The logo features a perfect balance of pastel colors, including mint shades, lilac, and pink, while a touch of gold adds a touch of elegance. It truly reflects the cozy and inviting atmosphere that Roses & Berries is known for.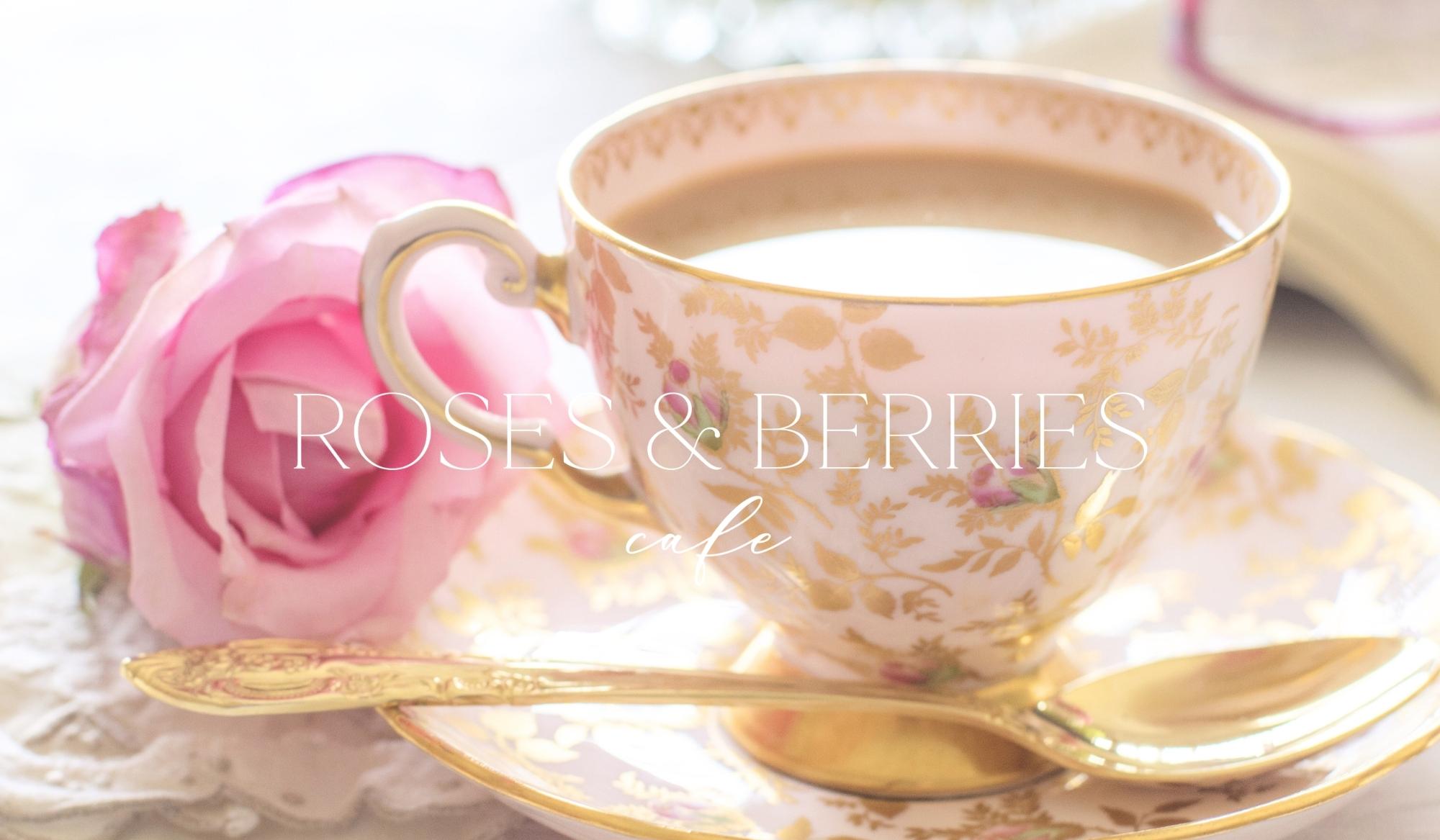 Transitioning from the logo to the overall brand design, I aimed to create a cohesive and memorable experience for the cafe's customers. The brand design extends beyond the logo, encompassing typography, color palette, and visual elements. All of them harmonize with the vintage aesthetic of the cafe. The choice of pastel colors, combined with the use of delicate floral patterns, adds a touch of sophistication and creates an environment that invites customers to indulge in a delightful culinary experience.
Color palette
One of the key elements of this project was to capture the attention to detail that Roses & Berries puts into everything they offer. To achieve this, I ensured that the feminine brand identity design paid careful attention to the smallest aspects, from the menu design to the packaging. The typography used throughout the brand design, with its elegant and flowing curves, reflects the graceful nature of Roses & Berries. Additionally, the choice of high-quality materials for packaging elevates the overall experience, making it a feast for both the eyes and the taste buds.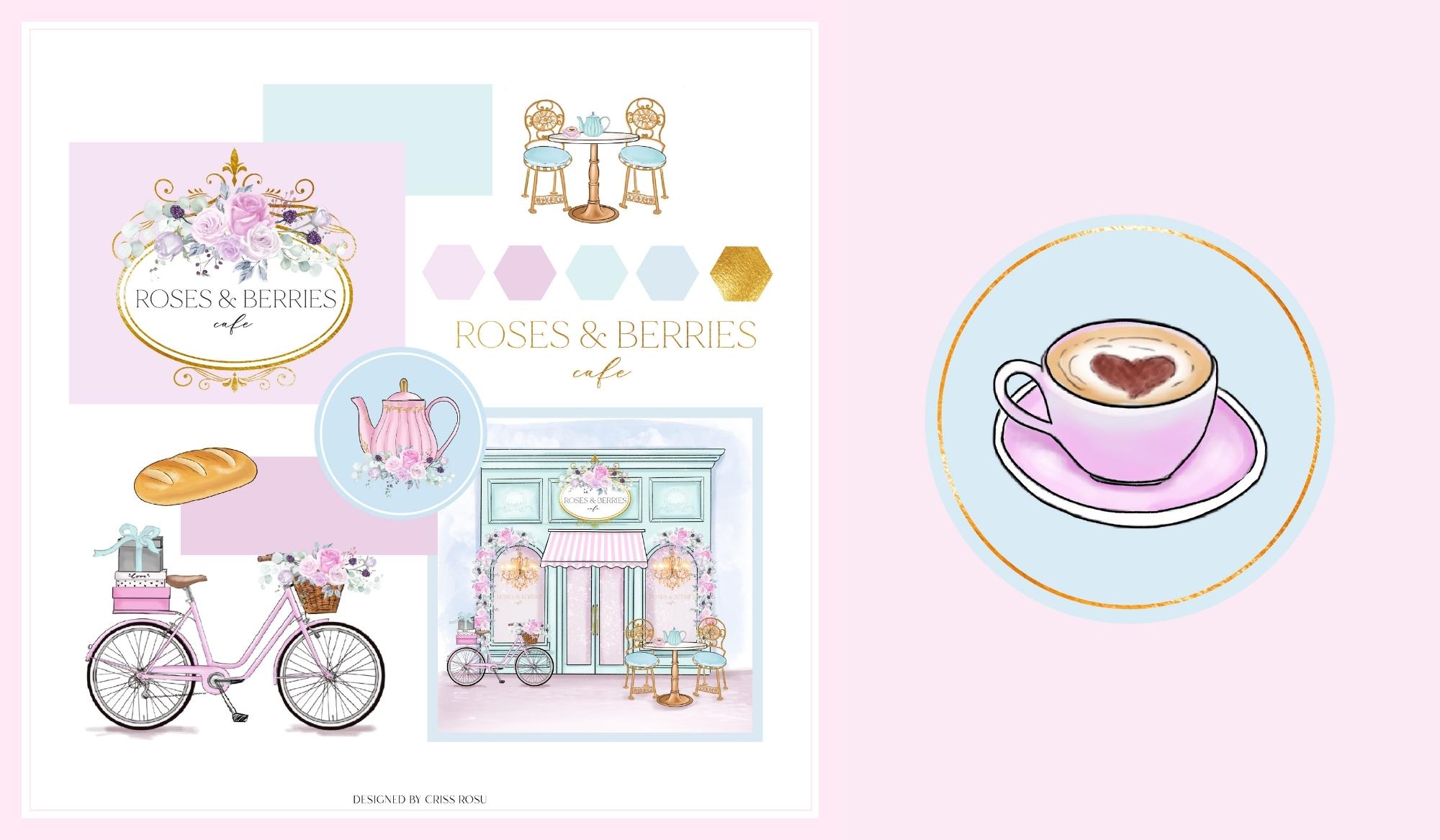 Collaborating with Roses & Berries on this project was an absolute joy. Their passion for creating a unique and memorable experience for their customers aligned perfectly with my creative vision. Together, we crafted a brand design that tells the story of a place where moments are savored, and connections are made.
In conclusion, I am immensely proud of the logo and brand design I created for Roses & Berries – Cafe Boutique. It is a true reflection of their warm and inviting atmosphere, their attention to detail, and their commitment to providing an exceptional experience.
I invite you to explore more of my work and see how I can help bring your brand to life. Let's create something beautiful together!
Let's make your brand Blossom
Send me a message now!