Why packaging is as important as the product (or even more)
Don't judge a book from its cover… that's what they say. And of course, as a graphic designer I disagree. The cover is important! On a first look, the cover makes you curious to buy the book. And looking at it, you make a decision- you let it in the library or take it home with you.
Believe it or not, packaging has a major role in sales and, of course, in branding. Packaging must offer something unique to truly appeal to customers.
Packaging designs need to capture attention from the shelf or online, but once they draw customers in, your product needs to hold their interest.
That's why you should let a graphic designer do the job! And of course, I am by your side giving you the best advice.
But why does packaging matter so much?
Strong first impression
Companies are increasingly conscious that not just a wonderful product, but even superior packaging is required to impress their customers.
Whether a buyer buys a product online or in a store, the packaging is the first thing they see, and it may make a lasting impression. This first impression will continue to reflect the product and the brand as a whole. Think about it as a first date with your potential client!
The "unboxing" trend
With an explosion of individuals documenting 'present opening' and 'unboxing' experiences across social media in recent years, the role of packaging has grown more significant. This growing trend demonstrates that brand packaging may be a very effective marketing strategy.
Unfortunately, many firms choose the cheapest and quickest option because they don't believe you can build something wonderful while still making it worthwhile to send the product out.
Give them not only a package, but an experience!
Brand identity
You must first build a nice packaging design for your products or services in order to generate brand identification.
You'll want to make sure that buyers can quickly identify what they're looking for by linking it with your logo and/ or other branding components on the box.
If someone can pick up one of your packages without knowing who created them, there's no chance they'll remember where they bought it once they get home! And we don't want that so brand it, baby!
Stand out from the crowd
When you're trying to build a name for yourself in business, you'll always want to stand out from the crowd. People will notice whether your goods are nicely wrapped. And if they pay attention to how it appears on store shelves or in their hands, that package could mean the difference between a sale and a loss.
Packaging is especially important when buyers are researching products online before making a purchase. It could be what brings people to your website and persuades them to reconsider your company's branding decisions.
Consider the packaging as a speaker for your product that says "Hello, I am the one- now buy me!"
Make it personal
In today's society, personalization is extremely important. It's a really powerful marketing strategy, and with today's technology, customers practically expect to receive something personalised.
Personalised packaging acts as social bait, enticing customers to brag about their purchase both online and in person. However, because hand-packaging all products and hand-writing a personal message would be difficult for brands, this must be done in other ways- thank you notes for example.
The following are some helpful hints for creating the greatest packaging design:
Maintain eye-catching packaging so that it stands out and is remembered by customers.
Remember that your packaging is an extension of your brand and should elicit an emotional response.
Make sure the packaging is long-lasting so that the stuff is secure and the product within is protected.
Finally, it must be simple to open. This may appear easy, yet it may be a source of great irritation for customers.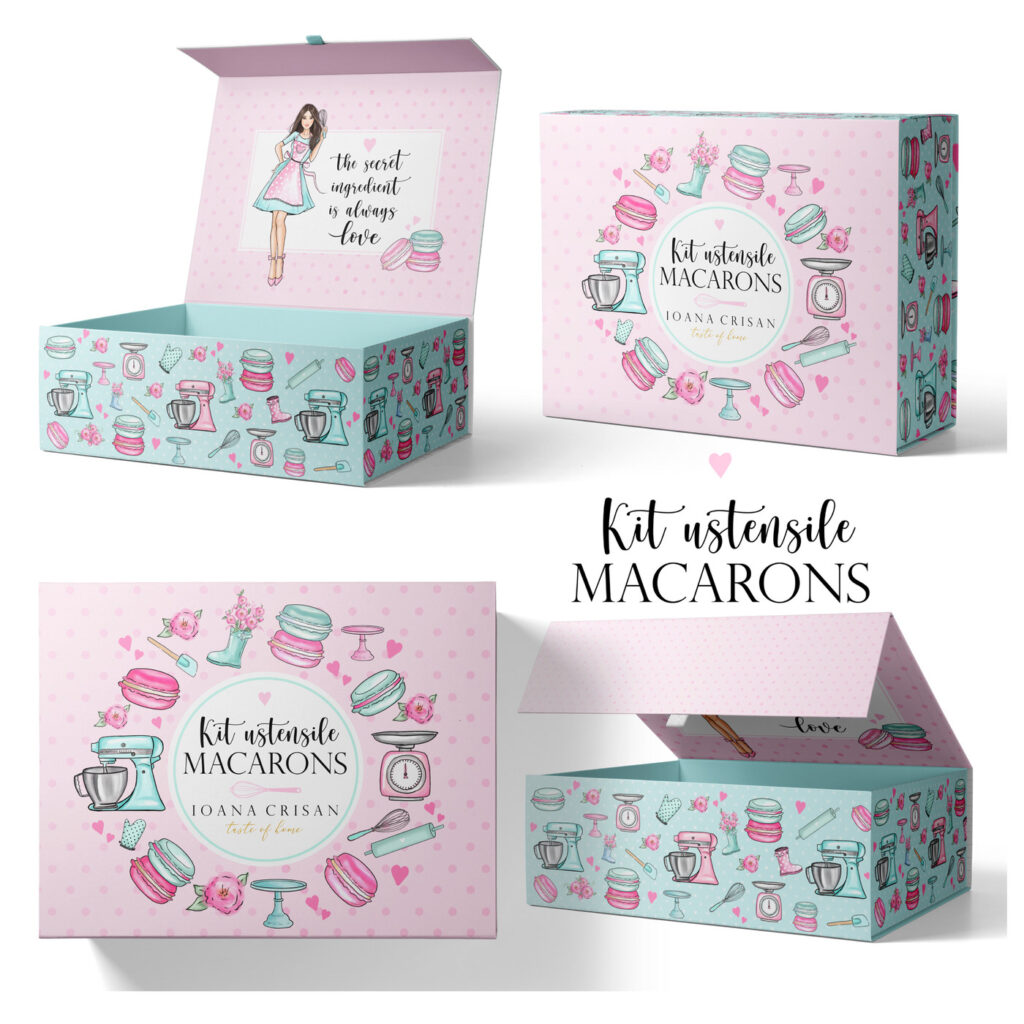 Types of packaging I can help you with:
Paperboard boxes design
Coffee cup design
Product boxes design
Tote bag design
Here are some great packaging examples that I made for my clients with different products such as: macarons, cosmetics, ustensils kits, etc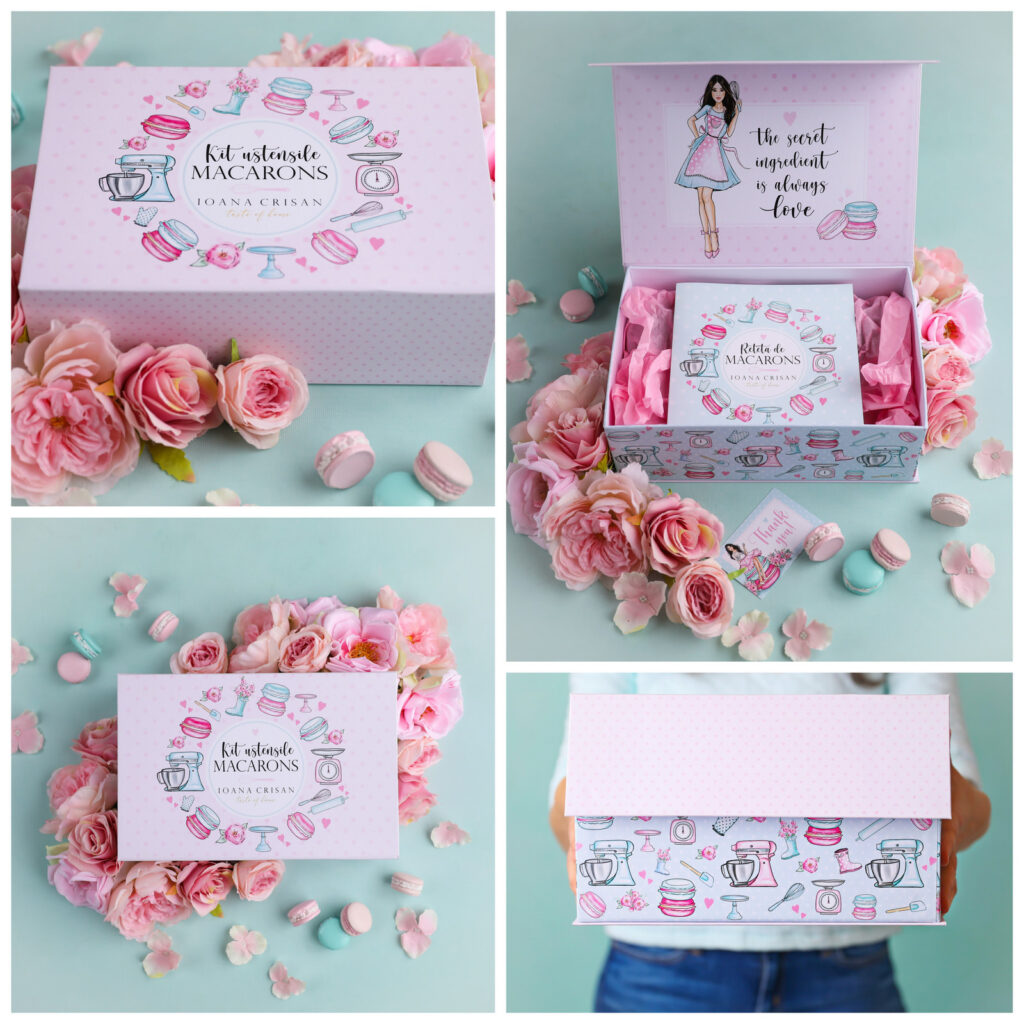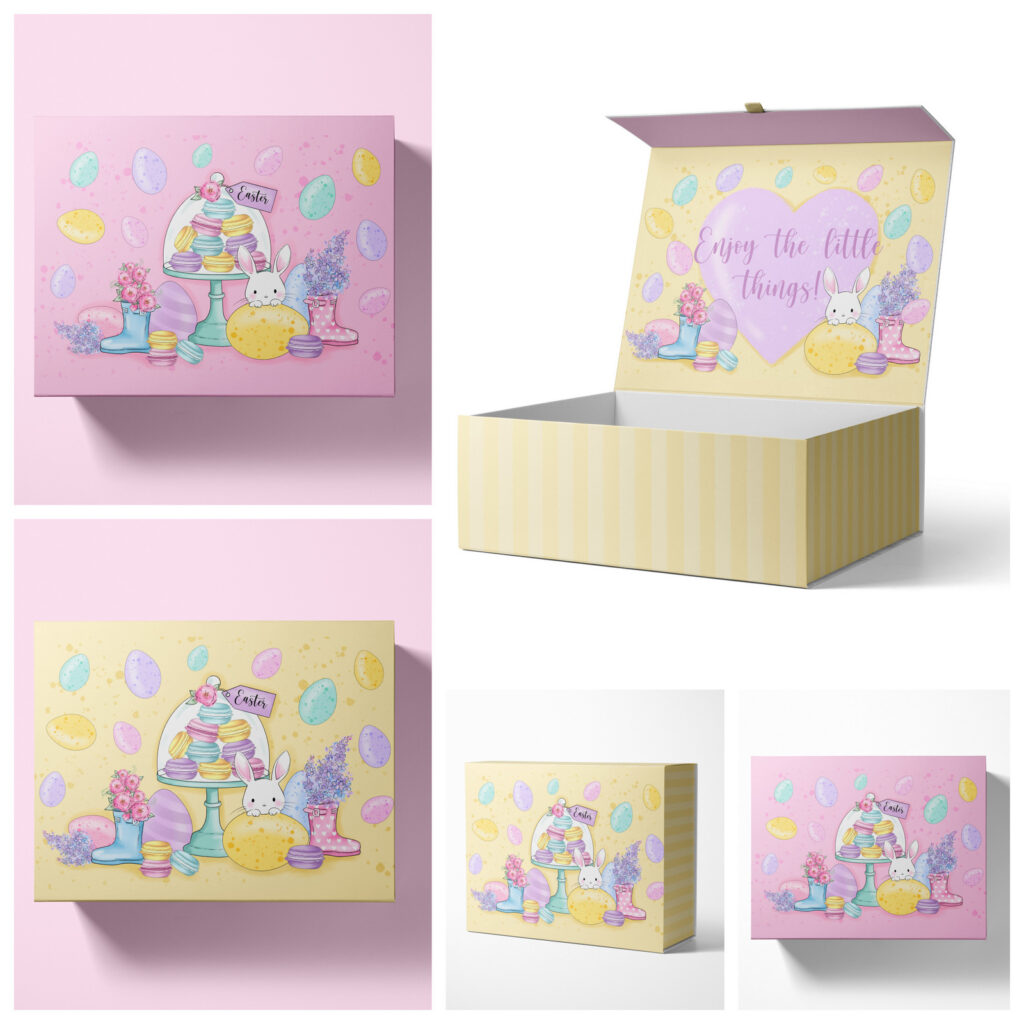 Testimonial from Ioana Crisan:
"Criss delivered an absolute excellent service for our macarons boxes.
My belief that packaging is key in the selling process and our sales increased after implementing the new design.
Our clients are in love by the unique design we have for our boxes and thank you cards.
I feel that the design created by Criss for ioanacrisan.ro is very authentic and represents my values and work in the best way possible
The design complements the taste I offer to my client and I will continue working with Criss as she knows my brand really well and always delivers an exquisite design!."???


Do you want to launch a product or make the actual package more creative? Let me take you to creativity land!
Contact me and let's talk more!