IOANA CRISAN – macarons
branding / website
Hey there! I'm Criss Rosu, your friendly pastry brand designer extraordinaire. I had the delightful opportunity to collaborate with the talented Ioana Crisan, creating a feminine Brand design for Ioana Crisan – macarons, for her exquisite macarons box. From logo creation to custom illustrations, brand packaging, stickers, and website design, let's dive into this sweet project and explore the delectable world we've crafted together.
Logo Design:
The heart and soul of the Ioana Crisan brand lies within the logo—a delightful circle reminiscent of a delectable macaron. This playful yet elegant design captures the essence of Ioana's delectable creations. It's a sweet reminder that indulgence can be both sophisticated and fun. The logo serves as a charming introduction to Ioana's macarons. At the same time it's enticing customers with its irresistible appeal.
Brand designer for macarons business
To create a cohesive and visually pleasing brand identity, I curated a pastel color palette inspired by soft pinks and mint. These soothing hues evoke a sense of elegance, delicacy, and femininity. At the same time it's perfectly mirroring the essence of Ioana's macarons. The color palette creates a harmonious visual experience. However, that invites customers to savor the exquisite treats that lie within the macarons box.
Custom Illustrations and Packaging:
To add a personal touch to Ioana Crisan's brand, I developed custom illustrations depicting Ioana herself. These illustrations infuse the brand with a warm and relatable charm. Customers can catch a glimpse of Ioana's passion and expertise, creating a connection that extends beyond the macarons themselves. Additionally, the brand packaging showcases unique illustrations for each season, ensuring a delightful surprise awaits with every box.
To extend the brand's reach and create a cohesive brand experience, I incorporated custom stickers. They can be used to personalize the macarons box or add a touch of whimsy to other surfaces. Furthermore, the website design and banners capture the beauty and elegance of the pastel brand, inviting customers into a world of refined sweetness. The website becomes a digital oasis where Ioana's macarons take center stage, enticing visitors to indulge in their irresistible allure.
Working with Ioana Crisan as her pastry brand designer has been an absolute pleasure. Together, we've crafted a feminine branding design that captures the delicate nature of her macarons. From the charming logo to the carefully selected pastel color palette, custom illustrations, and brand packaging, every element speaks to Ioana's passion for creating delectable delights. Join us on this enchanting journey of taste and aesthetics, where macarons become more than just a treat—they become an experience to savor.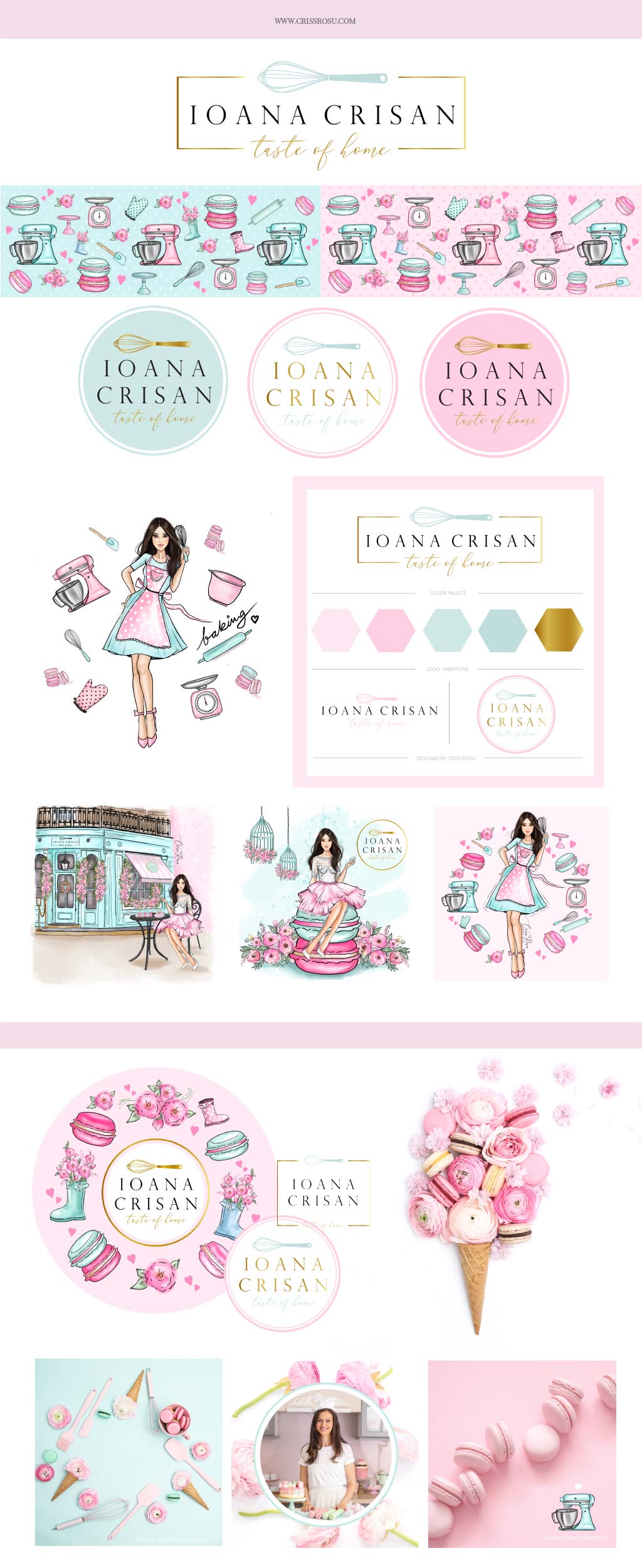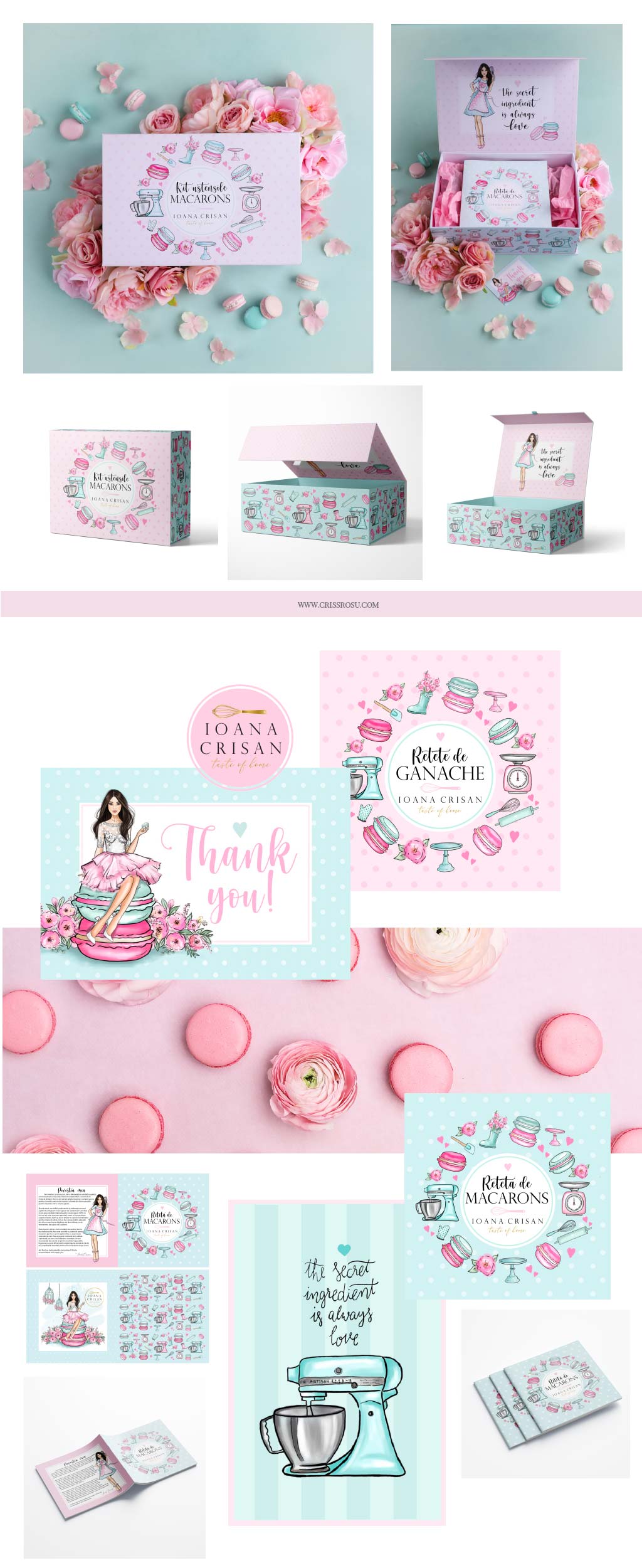 Let's make your brand Blossom
Send me a message now!