CRISTINA SZABADOS – family photographer
branding & webdesign
Feminine brand & web design for a Family photographer
I'm thrilled to present a recent project that I had the pleasure of working on: a stunning website, logo, and brand identity for the talented Cristina Szabados, a family photographer specializing in Fine Art and Outdoor Kids photography. Let me take you on a journey through this exciting collaboration and making of a feminine brand & web design for a family photographer.
From the very beginning, I was captivated by Cristina's passion for capturing special moments and the joy she brings to families through her lens. It was my mission to create a digital space that not only showcased her incredible talent but also reflected her unique style and artistic vision.
First and foremost, I knew that the website needed to be visually captivating and also engaging for visitors from the moment they landed on the homepage. With careful consideration of color palettes, typography, and layout, I crafted a design that was both elegant and inviting. By incorporating high-resolution images from Cristina's portfolio, I aimed to transport visitors into a world of beauty and emotion.
Web-design
To ensure a seamless browsing experience, I organized the website into intuitive sections, each with its own purpose. From the portfolio, where Cristina's breathtaking work takes center stage, to the about page, where visitors can learn more about her journey and artistic approach, every section flows effortlessly, guiding visitors through her story.
Logo design
Additionally, I crafted a unique logo and brand identity that perfectly encapsulated Cristina's essence. The logo, with its clean lines and subtle hints of playfulness, reflects her professionalism while remaining approachable. The carefully selected color palette harmonizes with her photography style, evoking warmth and natural beauty.
Throughout the website, I employed strategic call-to-action buttons, encouraging visitors to explore further and, ultimately, get in touch with Cristina. By incorporating phrases like "Discover more," "Book a session," and "Contact me," I aimed to make the user experience as smooth as possible, guiding potential clients towards taking the next step.
Lastly, I implemented a responsive design, ensuring that Cristina's website looks and functions flawlessly across all devices. Whether visitors are browsing on their desktops, laptops, tablets, or smartphones, they can enjoy an immersive experience, no matter the screen size.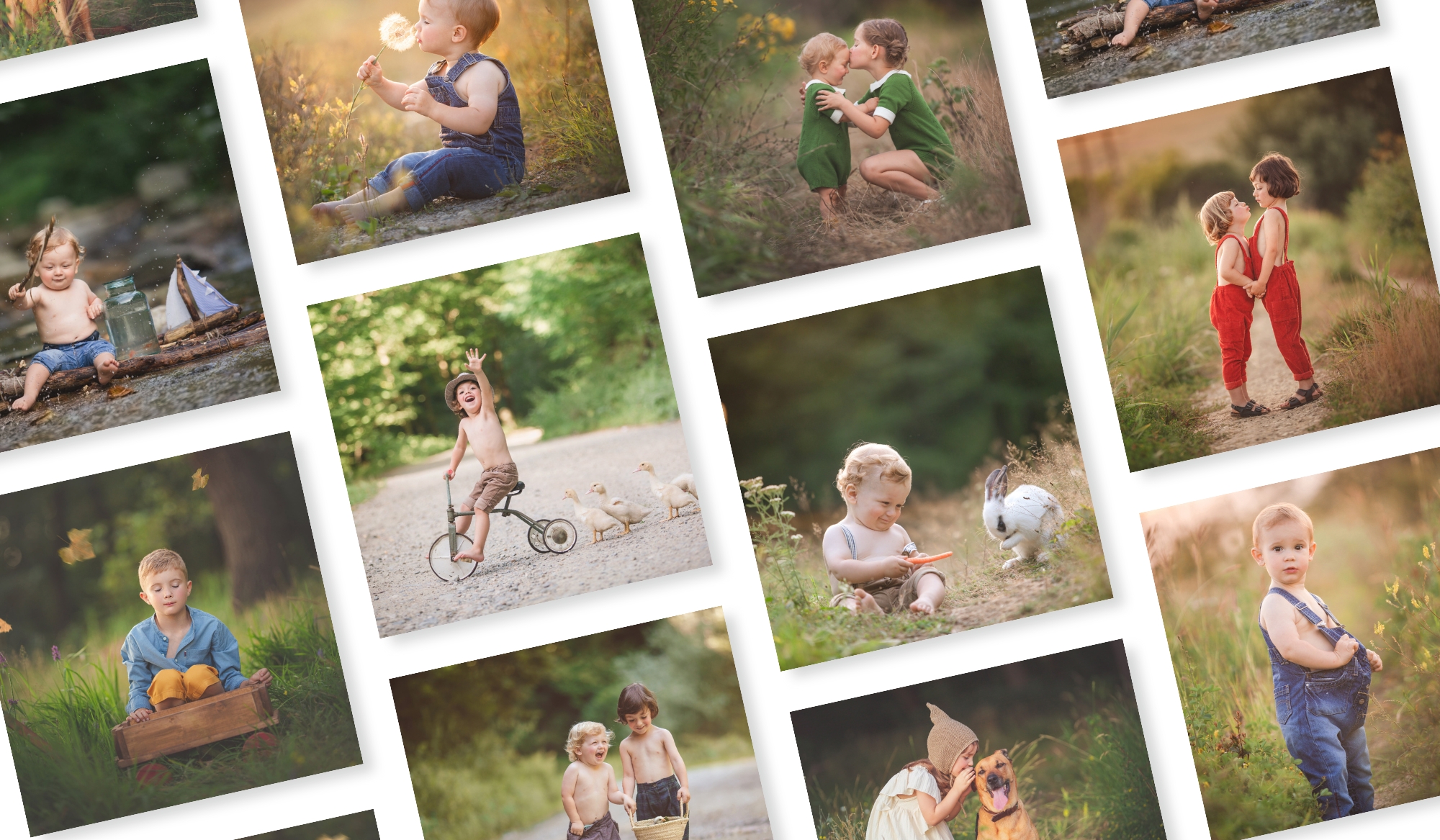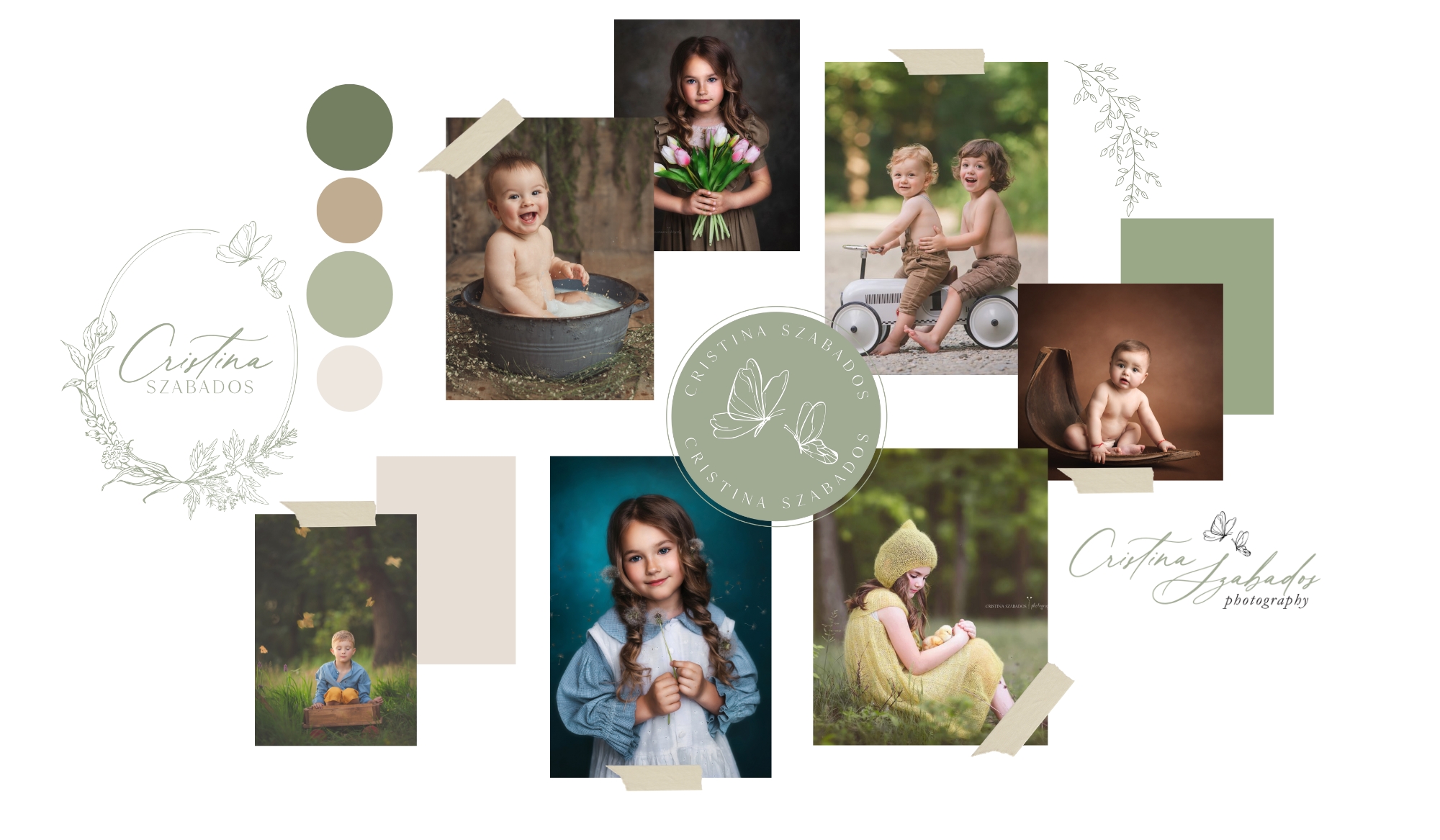 In conclusion, working with Cristina Szabados to bring her artistic vision to life was an absolute joy. Through a combination of striking web design, a carefully crafted logo, and a cohesive brand identity, I created a digital platform that truly represents Cristina and her exceptional photography skills.
I invite you to explore the website and immerse yourself in the captivating world of Fine Art and Outdoor Kids photography.
Thank you for visiting www.crissrosu.com, and I look forward to helping you bring your own creative projects to life!
Let's make your brand Blossom
Send me a message now!