Loredana Chidean – wedding photographer
branding & webdesign
As a passionate designer, I had the honor of creating a stunning web design, logo, and brand identity that truly captured the essence of Loredana's vision, a wedding photographer.
When Loredana approached me, I was thrilled to embark on this creative journey with her. We started by diving deep into her brand's personality, values, and aspirations. Through open and friendly discussions, I gained a profound understanding of what Loredana wanted to achieve with her online presence.
Feminine web design for wedding photographer
For the web design, my goal was to create a visually captivating experience that would resonate with Loredana's target audience. With a focus on simplicity and elegance, I crafted a clean and modern aesthetic that truly brought her brand to life. The website features a seamless navigation system, ensuring that visitors can effortlessly explore Loredana's collections and learn about her brand story.
Brand design & Web design
To complement the web design, I also had the pleasure of designing Loredana's logo and brand identity. I wanted to create a visual identity that would be both memorable and reflective of her brand's unique personality. Through careful consideration of color palettes, typography, and graphic elements, I developed a cohesive and visually appealing brand identity for a wedding photographer that perfectly represented Loredana's style.
Throughout the project, my aim was to ensure a user-friendly experience, both in terms of design and language. I wanted the website to be easily accessible to all visitors, regardless of their technical expertise. By utilizing simple words and clear messaging, I created content that resonates with Loredana's audience. It also effectively communicates her brand's values.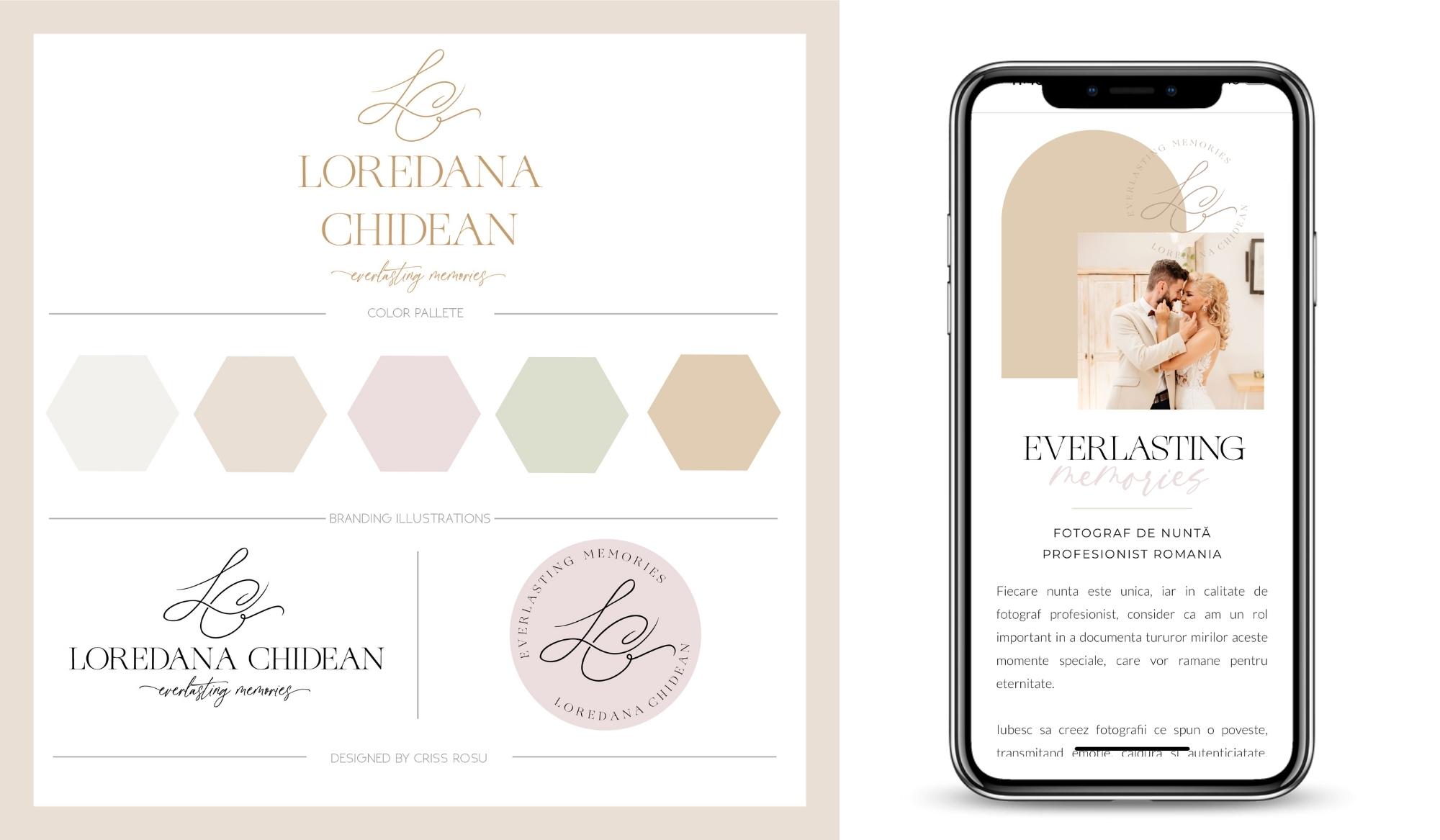 Working with Loredana was an absolute pleasure, and I am incredibly proud of the final result. The website, logo, and brand identity for wedding photographer that I created are a true reflection of her talent and passion.
If you're looking for a dedicated and friendly designer who can bring your vision to life, I invite you to explore my website and portfolio. I am ready to collaborate with you on your next project and help you create a remarkable online presence that truly represents your brand.
Let's bring your ideas to life together!
Let's make your brand Blossom
Send me a message now!